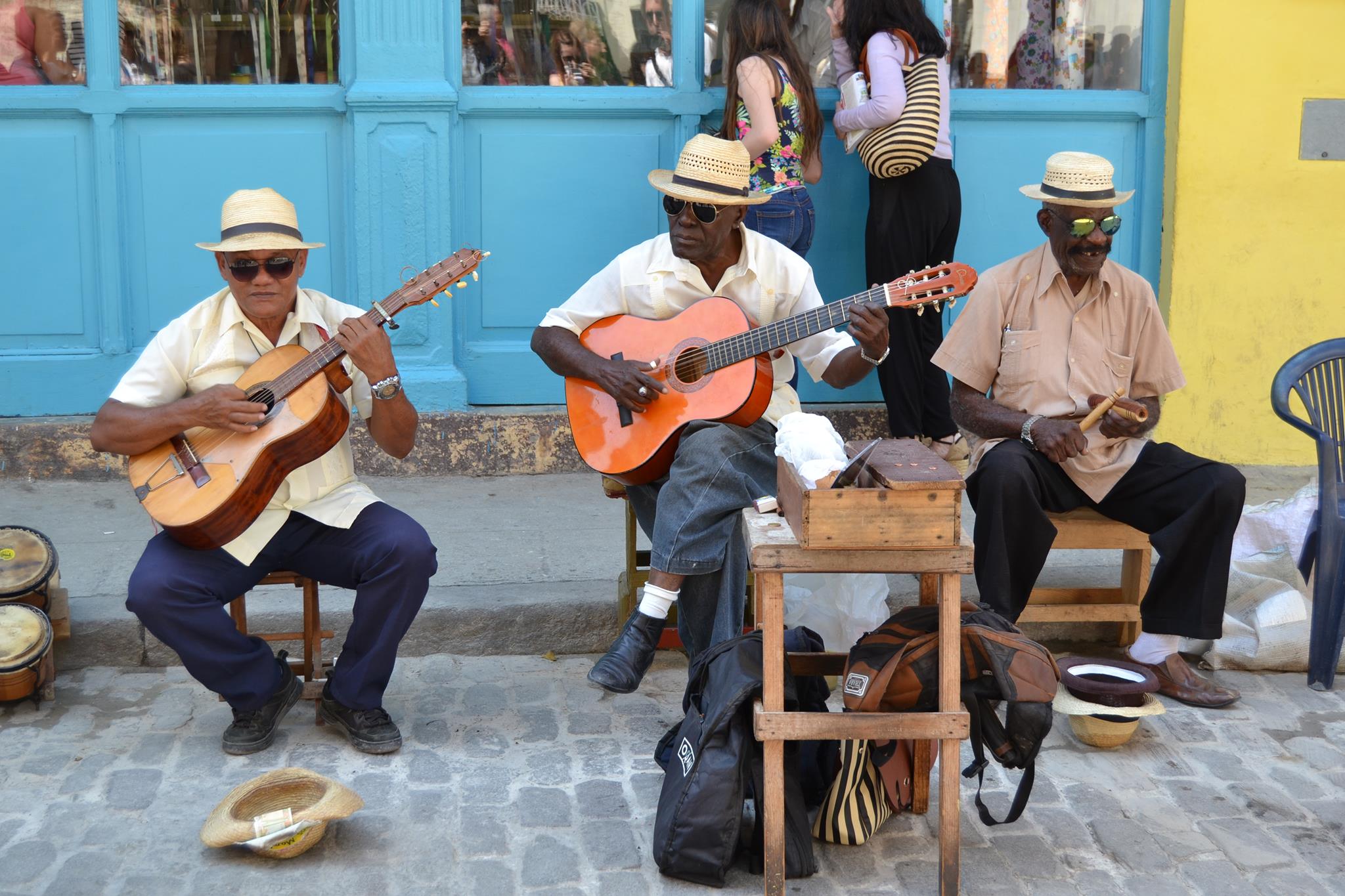 Venga

is all about bringing people from different cultures together. Via events and travel, people can understand each other's culture, thus reducing the fear of stranger. Venga organizes salsa classes in Cuba every year. Between two dances they clean up beaches with My Green Trip.
"Son of a musician, Laurent Cuénoud rubs instruments from an early age, experimenting with flute, piano, trumpet and saxophone, which takes him to the land of jazz. Having quickly succumbed to the charm of Cuban salsa, he learned congas and founded the group Nolosé in 2004. His travels in Havana are intensifying, it is a passion he develops around music and dance on the island.
We propose different kinds of travels in Latin America: tailored to your needs, following a specific passion such as music, danse, tobacco, rhum or nature discovery, taking part to a group of salsa lovers or participating to travel to discover the best parts of the island. We use travel to bring people together and to fight against racism." Read the rest of the interview…
Contact Laurent directly to see when she will plan the clean-up event: laurent@venga.ch
Click here to book Venga and benefit from the exclusive My Green Trip discount: book Venga
Let's clean the planet together!
---
My Green Trip Local Partners
My Green Trip partners with local organisations in the world because we believe it is with their help and local presence that we, as travelers, can have a concrete and bigger impact. Our local partners are on the ground, they know the reality of the local trash system and they can really contribute to sort and recycle trash when it is possible. Each of our partner has its own way of partnering with My Green Trip. Some of them include clean-ups in their day to day activities, other distribute our clean-up kits, other plan regular clean-ups. It is up to them. Best is to contact them to know if they plan anything when you will be around. 
We also invite our travelers to directly book our partners from our website. There is 0% commission from My Green Trip. Our goal is not to be another intermediate between you and local tourism organisations. Our goal is to engage the most of travelers and tourism organisations to pick up trash left behind in nature, together. 
The My Green Trip team