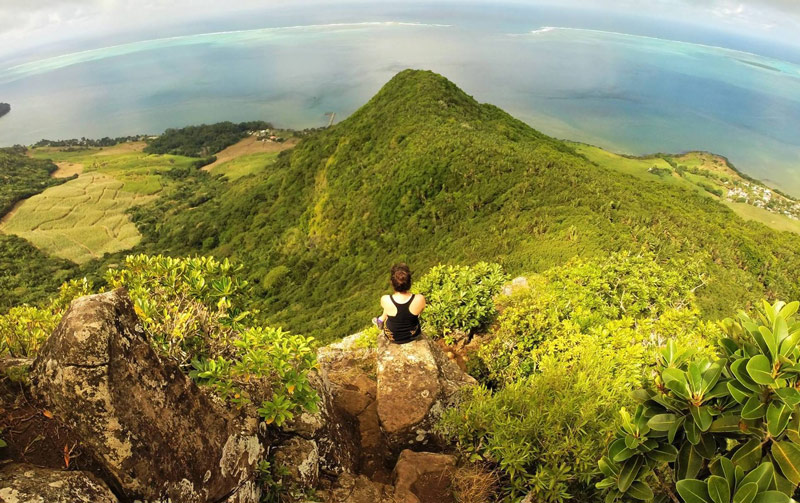 Mauritius Conscious

organises tailor-made sustainable trips in Mauritius. Romina is one of the co-founder and explains us how they manage sustainability and tourism at the same time.
"I am Romina, a happy Mexican living a simple life in my adopted island of Mauritius. I was brought to the other side of the world by my passion for travel and for love to my partner in crime, my Mauritian Gerald. Together we raised a business (Mauritius Conscious) and a crazy, crazy cat! We enjoy hiking, beach-ing and diving the most, discovering the most precious gems in our not so little island of charms. Mauritius Conscious organizes sustainable, tailor-made trips in Mauritius.
We specialize in experiential and adventure trips, meaning that our travelers are ready to break the sun-and-sand destination cliché (along with all its tourist traps) and go deep under the island's skin."Read the rest of the interview…
Let's clean the planet together!
---
My Green Trip Local Partners
My Green Trip partners with local organisations in the world because we believe it is with their help and local presence that we, as travelers, can have a concrete and bigger impact. Our local partners are on the ground, they know the reality of the local trash system and they can really contribute to sort and recycle trash when it is possible. Each of our partner has its own way of partnering with My Green Trip. Some of them include clean-ups in their day to day activities, other distribute our clean-up kits, other plan regular clean-ups. It is up to them. Best is to contact them to know if they plan anything when you will be around. 
We also invite our travelers to directly book our partners from our website. There is 0% commission from My Green Trip. Our goal is not to be another intermediate between you and local tourism organisations. Our goal is to engage the most of travelers and tourism organisations to pick up trash left behind in nature, together. 
The My Green Trip team