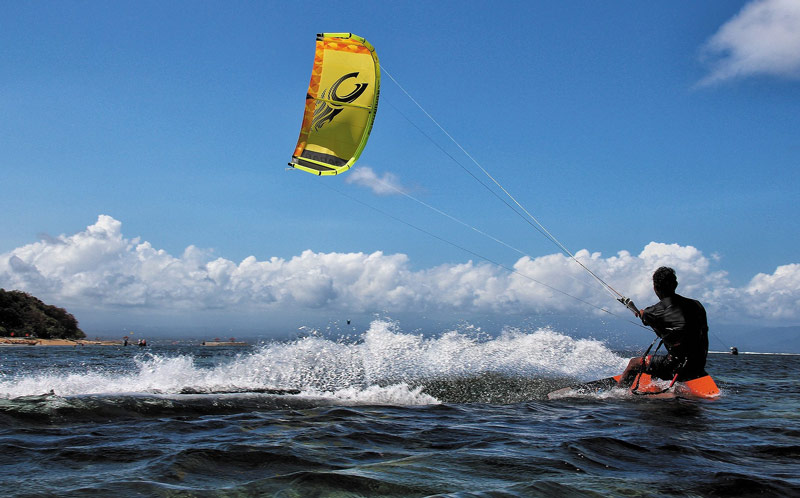 Srilankakite

provides you all you need to kite in a small paradise: Kalpitiya. Small fishing village, lagoons, islands … and wind!
"My name is Stéphane. I am a passionate kitesurfer from France. I have been living in hot foreign countries for the past 15 years. Now I settled in the north west of Sri Lanka where I run a hotel and kitesurf school since 5 years.
We are running a kitesurf hotel in Kalpitiya in the north west of Sri Lanka. This country is really beautiful and although it's small it has a huge variety on landscapes. The people are also very friendly and welcoming. Kalpitiya is a small fishing village located on a peninsula and surrounded by lagoons and small island. It grew in the past years thanks to kitesurfers who come to enjoy the wind blowing most of the year." Read the rest of the interview…
Let's clean the planet together!
---
My Green Trip Local Partners
My Green Trip partners with local organisations in the world because we believe it is with their help and local presence that we, as travelers, can have a concrete and bigger impact. Our local partners are on the ground, they know the reality of the local trash system and they can really contribute to sort and recycle trash when it is possible. Each of our partner has its own way of partnering with My Green Trip. Some of them include clean-ups in their day to day activities, other distribute our clean-up kits, other plan regular clean-ups. It is up to them. Best is to contact them to know if they plan anything when you will be around. 
We also invite our travelers to directly book our partners from our website. There is 0% commission from My Green Trip. Our goal is not to be another intermediate between you and local tourism organisations. Our goal is to engage the most of travelers and tourism organisations to pick up trash left behind in nature, together. 
The My Green Trip team