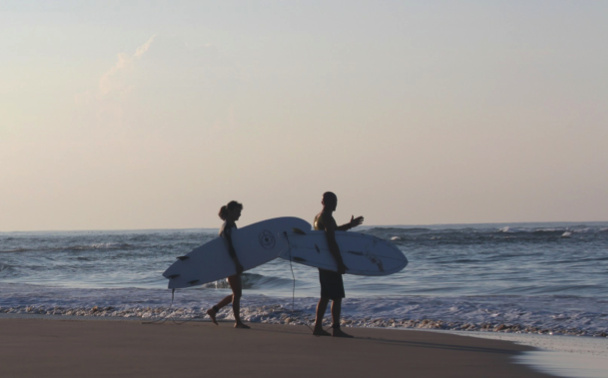 True intermediate surf coaching is very hard to find but at

Surf School Sri Lanka

they deliver just that. Tim, the founder, and his team coach those of you who are riding your first unbroken waves to surfers with far more experience.
"My name is Tim and I originally come from Wales in the UK. I've been coaching surfing for 35 years and run schools in Lanzarote , Canary Islands and South Sri Lanka. We are based in the Kabalana area of South Sri Lanka and offer surf coaching here to intermediates and those above that level. We opened our school here as we know that in the period of November to the end of April we have the ideal waves for this level of surf coaching.
We use a unique coaching system involving the core skills of understanding balance, technique and equipment with a strong emphasis on how mindfulness can not only improve performance but also basic enjoyment." Read the rest of the interview…
Let's clean the planet together!
---
My Green Trip Local Partners
My Green Trip partners with local organisations in the world because we believe it is with their help and local presence that we, as travelers, can have a concrete and bigger impact. Our local partners are on the ground, they know the reality of the local trash system and they can really contribute to sort and recycle trash when it is possible. Each of our partner has its own way of partnering with My Green Trip. Some of them include clean-ups in their day to day activities, other distribute our clean-up kits, other plan regular clean-ups. It is up to them. Best is to contact them to know if they plan anything when you will be around. 
We also invite our travelers to directly book our partners from our website. There is 0% commission from My Green Trip. Our goal is not to be another intermediate between you and local tourism organisations. Our goal is to engage the most of travelers and tourism organisations to pick up trash left behind in nature, together. 
The My Green Trip team